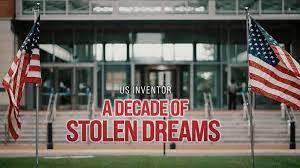 Statement by Jonathan A. Mitchell, Congressional Candidate for TX – 36 in Support of Startups and Inventors - Innovation in America
Startups and inventors produce new innovative products that grow the economy and create jobs for Americans. Unfortunately, the America Invents Act of 2011 and 4 key Supreme Court rulings have decimated the previously strong patent rights our Founding Fathers included in our Constitution.
Startups are under attack by Big Tech and the Chinese, using a non-judicial tribunal within the patent office, the PTAB. The PTAB has invalidated over 84% of duly issued patents brought before it.
I strongly support startups and independent inventors across America.
If elected, I will be a sponsor to the Thomas Massie's - Restoring America's Leadership in Innovation Act – HR 5874.
HR 5874 will eliminate the PTAB, restoring America to the pinnacle of global innovation once again.